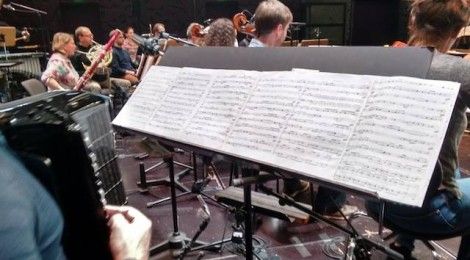 Performance as computer musician of the composition and improvisation concept scan with Klangforum Wien and PPCM, at the György-Ligeti-Saal in MUMTH, Graz. Here is a short description of the instrument I developed for this project:
Controlled with a midi fader interface, my instrument records live sound material of the ensemble and loops it, while dividing every loop in smaller periods, in which different transposition factors are applied. The factors are controlled live in combination with the results of accumulated, one dimensional cellular automation rules.
More information about the project here.